Try a Free
Thai One Class

Processing Request...
FightCamp Thai Boxing
Cockeysville, MD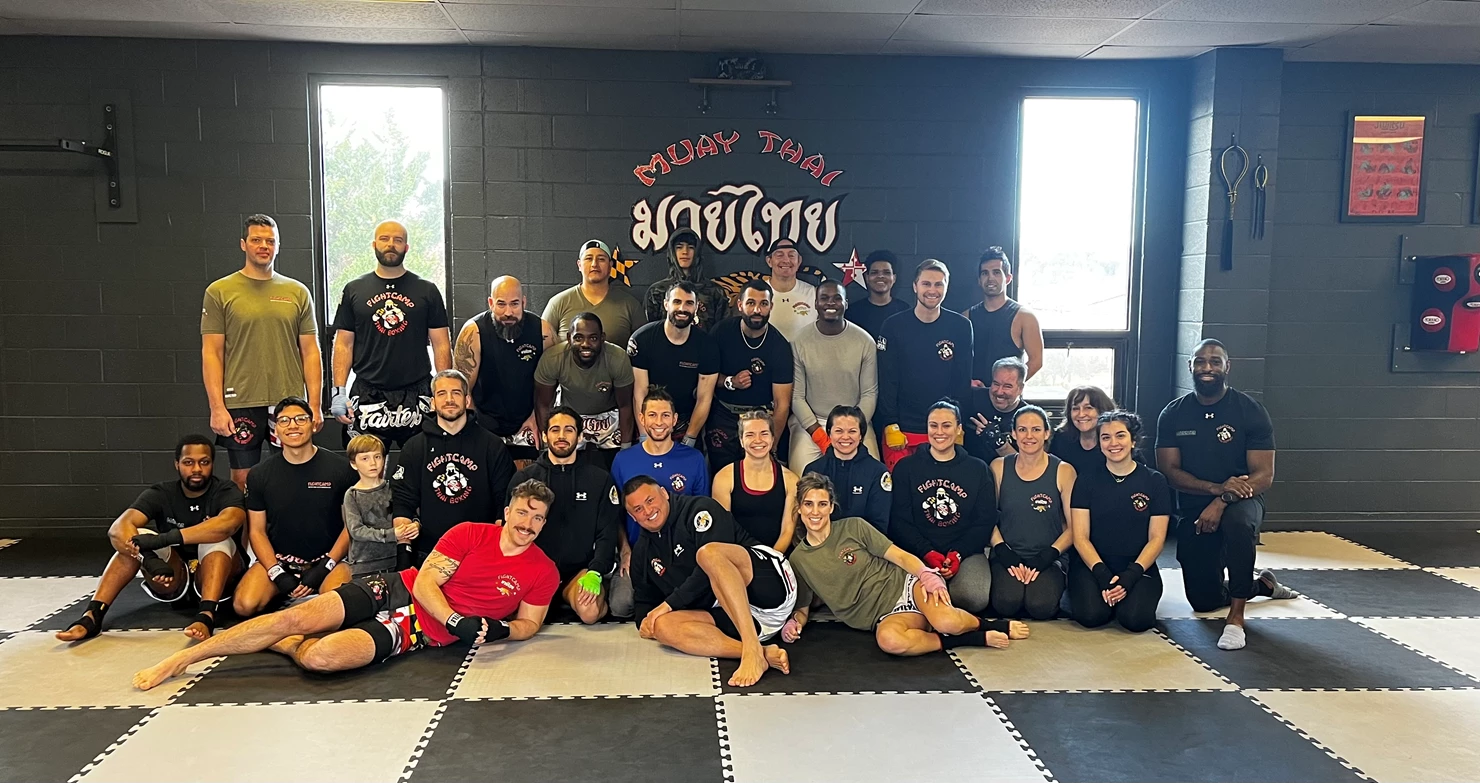 All for One and One for All
We start as a Team and we always end as a Team. No one is left behind and we all work together to build each other up. One person is never stronger than many! We are only as strong as our weakest member!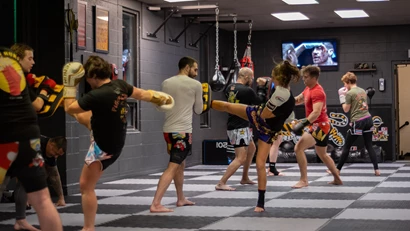 We Box Together
Depending on the class you ultimaley decide to participate in, class structures vary. We import directly from Thailand the highest quality equipment that our members use during our classes. Whether this be our focus mitts, thai pads, low and mid kick shields, punchshields, belly pads and our assortment of bags, we only use the Best!
We Roll Together
FightCamp offers a Brazilian JiuJitsu class specific to NoGi JiuJitsu and Wrestling. In addition, portions of our Mixed Martial Arts class also engages in grappling for ground offense and defense. This style of BJJ is less contingent on our opponents wearing the Gi. Grappling and applying submissions to one another requires more real world attacks, as oppossed to grabbing and pulling on one's clothing.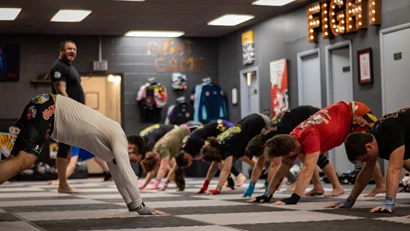 We Stay Healthy Together
FightCamp devotes all of our classes and structure to some aspect of fitness and exercise. Without the proper cardiovascular or muscle endurance our athletes would not be able to withstand the rigous training of any combat sport. Muay Thai is a complete full body workout, with an emphasis placed on fast twitch muscle explosion required for this type of sport or any self-defense sitution.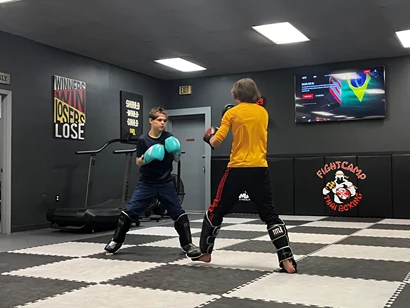 We Teach Our Kids Discipline and Responsibility
We cultivate our youth and instill in them the qualities that make up confident young people. Real controlled sparring and rolling is a must in order for kids to learn effectively in any martial art or sport. The upmost caution is followed with all of our youth activities at FightCamp.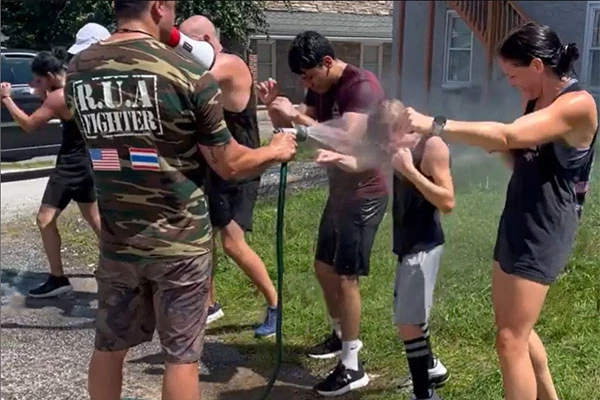 We Have Fun Together
FightCamp strives to instill and grow our family values and culture of hard work and a no quit attitude into each and every one of our members. Because we work so hard, shoulder to shoulder with one another, and genuinely like each other, we are very active outside of our normal class schedules, as well. We build teamwork outside of Muay Thai and JiuJitsu through happy hours and or parties put together by our wonderful members.
Sometimes We Really Fight
FightCamp, in association with FightClub Fight Promotions, holds full contact Muay Thai fights for our members. These are full productions where, if you choose to fight, you would in fact fight in protective gear against another opponent. Rounds and times vary and you must be an active FightCamp member with certain accomplishments met to be considered for a Fight Card.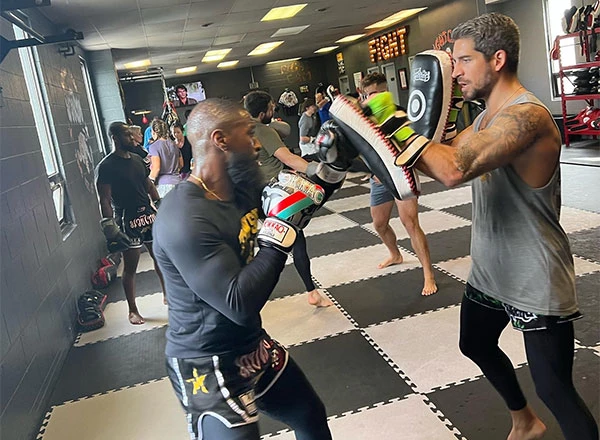 But We Are Always Friends
What else can we say...... we have the best group of members out there!!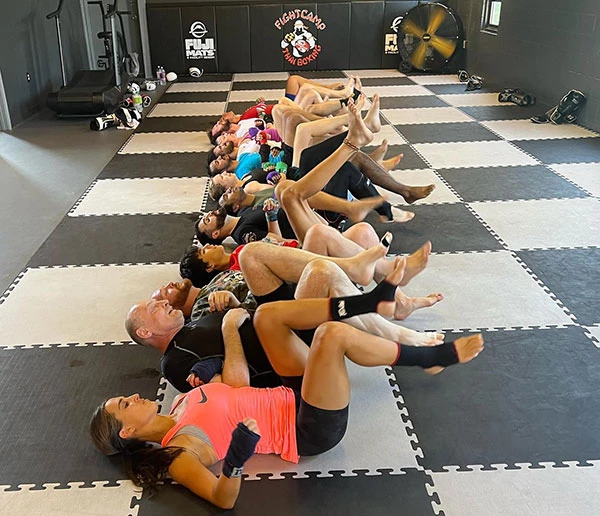 Join Our Team
C0ntact the gym for any further information or questions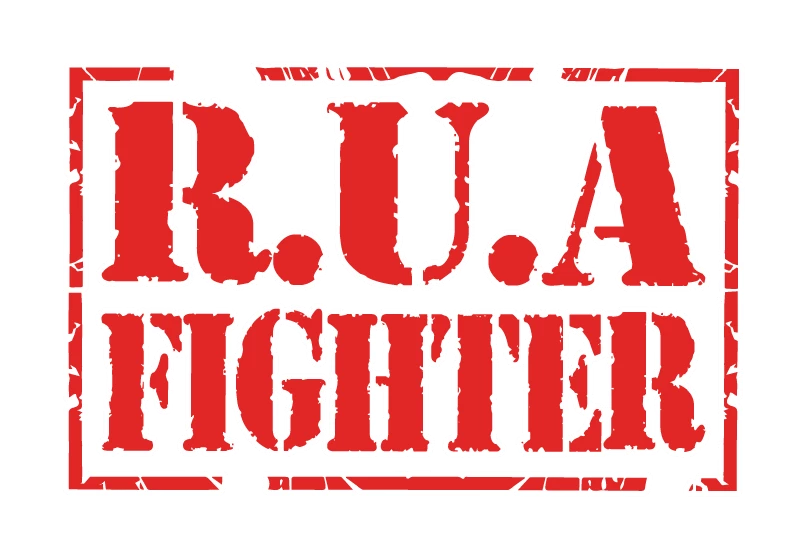 oNline Web Fonts